The laboratory has successfully developed a new technology for rapid nucleic acid detection of novel Coronavirus variants
2022-09-16
135
Recently, the the team led by professor Yang Zifeng of the laboratory has worked with the Eighth Affiliated Hospital of Guangzhou Medical University and Zhuhai Baso Gene Technology Co., Ltd. to develop a new technology of lyophilized multiple fluorescence quantitative PCR for the identification of novel Coronavirus sub-types. This technology can quickly detect the infection of novel Coronavirus, simultaneously distinguish Omicron and Delta strains, and further conduct an accurate analysis of seven sub-types BA.1, BA.1.1, BA.2, BA.2.12.1, BA.3, BA.4, and BA.5 of Omicron. The identification results can come out in 30 minutes at fastest.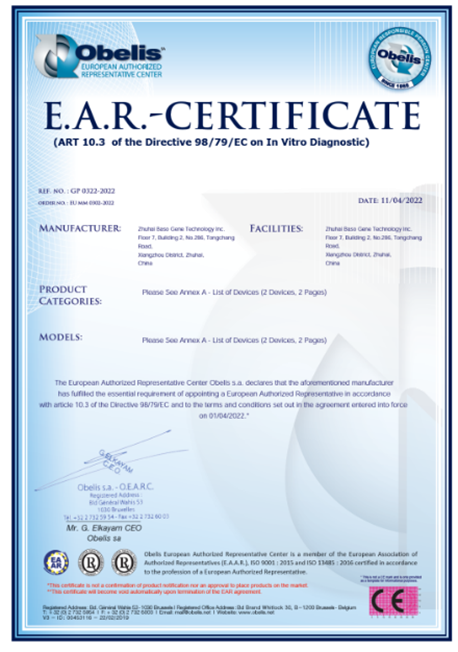 Figure 1. EU certification of the product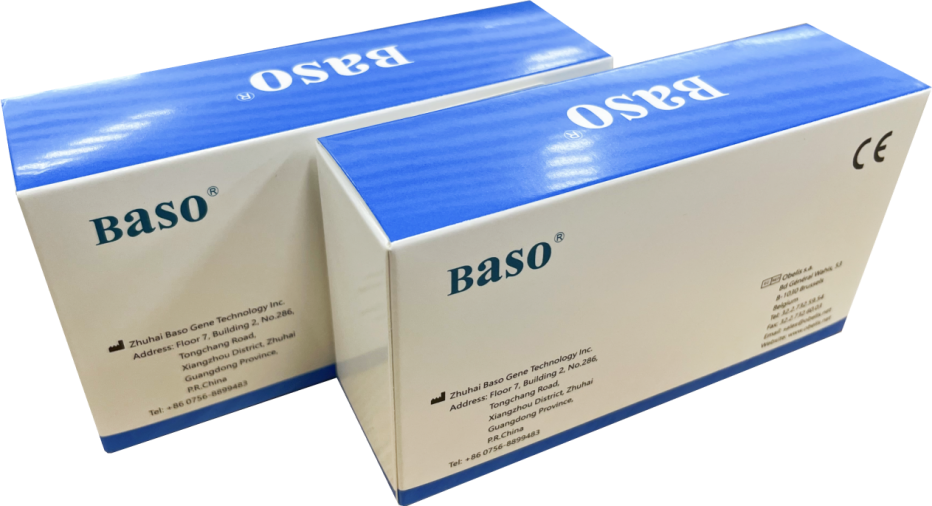 Figure 2. Product display
Using One-Step Real Time PCR and TaqMan fluorescent probe technology, the kit is equipped with specific primers and fluorescent probes in sequence on the highly conserved regions of ORF gene and N gene of novel Coronavirus (2019-nCoV) and multiple mutation sites of Protein S. Through automatic fluorescence PCR instrument, amplification test is carried out on the characteristic sites of ORF gene, N gene, Omicron sub-type and Delta variant of suspected COVID-19 sample cases, thereby identifying the Omicron sub-type and Delta variant of novel Coronavirus (2019-nCoV). The endogenous reference gene is added to monitor the whole process of extraction and RT-PCR amplification detection to avoid the risk of false negatives due to the inclusion of inhibitors or omission of samples in the reaction system.
In addition, the kit has applied the innovative fully lyophilized PCR process, with all important components required for PCR, including reverse transcriptase, hot start polymerase, buffer, DNTPS, and a primer probe pre-installed into a PCR tube. When it is to be used, it only takes one step to add the sample before the detection. It is simple and convenient to use and can reduce the risk of aerosol contamination effectively; it is suitable for all Fluorescence quantitative PCR instruments on the market.
The kit's sub-type identification accuracy can reach 100%, which has passed the performance test at the laboratory of KingMed Diagnostics and been widely applied by the Eighth Affiliated Hospital of Guangzhou Medical University, Guangdong Center for Disease Prevention and Control and Guangzhou Customs Technology Center. It can be used as a self-developed item by a clinical laboratory in the test and serve the grass-roots hospitals, providing strong scientific support for the rapid screening and accurate typing of suspected patients of Covid-19.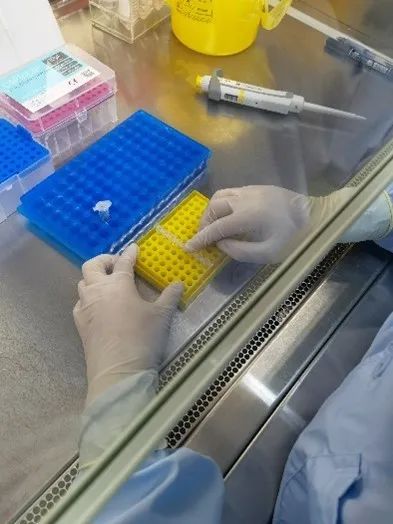 Figure 3. The site of experiment

Figure 4. Result of the amplification curve