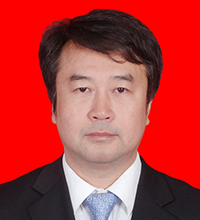 周荣
研究工作:
主要聚焦于呼吸道病毒感染的检监测技术和产品研发、病原谱及流行规律、以及人腺病毒的病毒学基础研究,包括流行病学、致病机制、疫苗、抗体药物、动物模型、疫苗载体等方向。最近五年期间,共承担或参与了各级课题共15项、其中负责13项,包括2项国自然面上、4项国家重大专项;共发表第一或通讯作者研究论文31篇(其中包括SCI论文25篇、总影响因子约76)、会议论文5篇;申请专利12项;培养出站博士后1人,已毕业博士3人(2人获广州医科大学优秀毕业研究生奖)、硕士生9人(6人获广州医科大学优秀毕业生奖)。
研究方向:
聚焦于呼吸道病毒感染疫苗、抗体药物、防控等方向的基础与应用研究。
科研项目:
1、国家自然科学基金面上项目(31370194):(2013)人3型腺病毒感染小动物模型的建立和体内应答特点研究。
2、国家十三五"艾滋病和病毒性肝炎等重大传染病防治"科技重大专项子课题(2017ZX10103011-003):(2016)发热呼吸道感染住院患者病原谱及病原特征研究。
3、国家"十三五"实施计划项目-重大新药创制子课题(2015ZX09J15105-002-005):腺病毒疫苗效力评价(2015)。
4、国家十二五"艾滋病和病毒性肝炎等重大传染病防治"科技重大专项(2012ZX10004213):广东省传染病病原谱流行规律研究。
5、广州市科技项目-广州市健康医疗协同创新重大专项II期(201508020252):病毒感染重症救治的特异性被动免疫应用研究及腺病毒单克隆抗体药物研发。
6、国家自然科学基金面上项目(31070150):(2010)人3型腺病毒-肠道病毒71型主要中和抗原表位嵌合体构建及应用基础研究。
7、国家十二五国家科技支撑项目(2012BAI05B01):呼吸系统疾病临床技术转化研究。
代表性学术论文:
1、Tian X, Jiang Z, Fan Y, Qiu S, Zhang L, Li X, Zhou Z, Liu T, Ma Q, Lu X, Zhong B, Zhou R. A tetravalent vaccine comprising hexon-chimeric adenoviruses elicits balanced protective immunity against human adenovirus types 3,7,14and 55. Antiviral research,2018. 154:17-25.
2、Tian X, Qiu H, Zhou Z, Wang S, Fan Y, Li X, Chu R, Li H, Rong Zhou, Wang H. Identification of a Critical and Conformational Neutralizing Epitope in Human Adenovirus Type 4 Hexon. J Virol. 2017 Nov 1.92(2): e01643-17.
3、Tian X, Ma Q, Jiang Z, Huang J, Liu Q, Lu X, Luo Q, Zhou R. Identification and Application of Neutralizing Epitopes of Human Adenovirus Type 55 Hexon Protein. Viruses,2015, 7:5632-5642.IF:
4、Ma Q, Tian X, Jiang Z, Huang J, Liu Q, Lu X, Luo Q, Zhou R. Neutralizing epitopes mapping of human adenovirus type 14 hexon. Vaccine,2015, 33:6659-6665.
5、Liu WK, Liu Q, Chen DH, Liang HX, Chen XK, Chen MX, Qiu SY, Yang ZY, Zhou R. Epidemiology of acute respiratory infections in children in Guangzhou: a three-year study. PloS one ,2014,9:e96674.
6、Liu M, Tian X, Li X, Zhou Z, Li C, Zhou R. Generation of neutralizing monoclonal antibodies against a conformational epitope of human adenovirus type 7 (HAdv-7) incorporated in capsid encoded in a HAdv-3-based vector. PloS one ,2014,9:e103058.
7、Qiu H, Li X, Tian X, Zhou Z, Xing K, Li H, Tang N, Liu W, Bai P, Zhou R. Serotype-specific neutralizing antibody epitopes of human adenovirus type 3 (HAdV-3) and HAdV-7 reside in multiple hexon hypervariable regions. Journal of virology ,2012,86:7964-7975.
8、Tian X, Su X, Li X, Li H, Li T, Zhou Z, Zhong T, Zhou R. Protection against Enterovirus 71 with Neutralizing Epitope Incorporation within Adenovirus Type 3 Hexon. PloS one 7:e41381.
获奖及个人荣誉:
1、2017年度广州开发区创业领军人才
联系方式:
Email: zhourong@vip.163.com