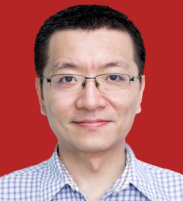 赵金存
研究方向:
主要研究方向为人类高致病性呼吸道和神经系统病毒性传染病,包括冠状病毒、流感病毒和黄病毒致病机制、防治方法等研究,涉及天然和获得性免疫应答、动物模型构建、疫苗设计和应急救治抗体药物开发等。


研究工作:
1、首次阐明MERS病毒感染人体后诱导特异性T细胞免疫应答特征
2、中国首例中东呼吸综合征冠状病毒ChinaGD01毒株成功分离
3、MERS、SARS和甲型流感致病及肺损伤机制研究
4、MERS小鼠动物模型构建和应急救治抗体研发
科研项目:
1、国家自然科学基金组织器官区域免疫特性与疾病重大研究计划(9184210009),肺泡驻留流感病毒特异性CD4 T细胞来源、稳态维持和保护作用机制研究,赵金存;
2、国家自然科学基金国际(地区)合作与交流项目(8181101118),探索不同人冠状病毒之间的交叉免疫保护作用,赵金存;
3、国家自然科学基金面上项目(81772191),中东呼吸综合征新型人源应急救治单克隆抗体保护作用机制研究,赵金存;
4、国家自然科学基金面上项目(81771694),病毒特异性Treg分泌的炎性因子调控自身细胞功能和稳定性的机制研究,肇静娴;
5、国家重点研发计划项目"生物安全关键技术研发"重点专项,突发急性和烈性传染病临床救治关键技术研究(2018YFC1200100),赵金存;
6、艾滋病和病毒性肝炎等重大传染病防治科技重大专项(SQ2018ZX100101),"一带一路" 重要传染病流行规律和预警应对技术研究,肇静娴;
7、艾滋病和病毒性肝炎等重大传染病防治科技重大专项(2018ZX10301403),防治重大呼吸道病毒感染疾病的原创生物技术产品研发及战略储备,赵金存;
8、广州市健康医疗协同创新重大专项三期(201604020011),新发突发烈性传染病防控及治疗新技术研究,赵金存;
9、广州医科大学高水平大学建设创新团队:呼吸道病毒临床诊疗与转化研究,赵金存、肇静娴;
10、广州市健康医疗协同创新重大专项(201704020226),寨卡病毒病诊、治新策略及适宜防控新技术的应用与临床转化研究,肇静娴;
代表性学术论文:
1、Zhao J#, Alshukairi AN#, *, Baharoon SA, Ahmed WA, Bokhari AA, Nehdi AM, Layqah LA, Alghamdi MG, Al Gethamy MM, Dada AM, Khalid I, Boujelal M, Al Johani SM, Vogel L, Subbarao K, Mangalam A, Wu C, Ten Eyck P, Perlman S*, Zhao J*. Recovery from the Middle East respiratory syndrome is associated with antibody and T-cell responses. Sci Immunol. 2017 Aug 4;2(14). pii: eaan5393. (Cover of the issue)
2、Zhao J#, *, Zhao J#, Mangalam AK, Channappanavar R, Fett C, Meyerholz DK, Agnihothram S, Baric RS, David CS, Perlman S*. Airway Memory CD4(+) T Cells Mediate Protective Immunity against Emerging Respiratory Coronaviruses. Immunity. 2016 Jun 21;44(6):1379-91.
3、Zhao J#, *, Vijay R, Zhao J, Gale M Jr, Diamond MS, Perlman S*. MAVS expressed by hematopoietic cells is critical for control of West Nile virus infection and pathogenesis. J Virol. 2016 Jul 27;90(16):7098-108.
4、Corti D#, Zhao J#, Pedotti M, Simonelli L, Agnihothram S, Fett C, Fernandez-Rodriguez B, Foglierini M, Agatic G, Vanzetta F, Gopal R, Langrish CJ, Barrett N.A, Sallusto F, Baric RS, Varani L, Zambon M, Perlman S, Lanzavecchia A*. Prophylactic and postexposure efficacy of a potent human monoclonal antibody against MERS coronavirus. Proc Natl AcadSci U S A. 2015 Aug; 112:10473-8. (Commentary byDennis R. Burtona and Erica Ollmann Saphire)
5、Zhao J#, Perera RA, Kayali G, Meyerholz D, Perlman S*, Peiris M*. Passive immunotherapy with dromedary immune serum in an experimental animal model for MERS coronavirus infection. J Virol. 2015 Jun; 89:6117-20.
6、Zhao J#,Zhao J, Perlman S*. Virus-specific regulatory T cells ameliorate encephalitis by repressing effector T cell functions from priming to effector stages. Plos Pathog. 2014 Aug; 10:e1004279
7、Zhao J#, Li K, Wohlford-Lenane C, Agnihothram SS, Fett C, Zhao J, Gale MJ Jr, Baric RS, Enjuanes L, Gallagher T, McCray PB Jr, Perlman S*. Rapid generation of a mouse model for Middle East Respiratory Syndrome.Proc Natl Acad Sci U S A. 2014 Apr; 111:4970-4975. (Cited by Nature, Science and Faculty 1000).
8、Zhao J#, *, Wohlford-Lenane C, Zhao J, Fleming E, Lane TE, McCray PB Jr, Perlman S*. Intranasal treatment with poly I:C protects aged mice from lethal respiratory viral infections. J Virol. 2012 Nov;86:11416-11424.
9、Zhao J#, Zhao J, Legge K, Perlman S*. Age-related increases in PGD2 expression impair respiratory DC migration, resulting in diminished T cell responses upon respiratory virus infection in mice. J Clin Invest. 2011 Dec; 121:4921-4930. (Commentary by T. Kim and T. Braciale, Cited by Nature/SCIBX and Faculty 1000)
10、Zhao J#, Zhao J, Fett C, Trandem K, Fleming E, Perlman S*. IFN-gamma- and IL-10-expressing virus epitope-specific Foxp3(+) T reg cells in the central nervous system during encephalomyelitis. J Exp Med. 2011 Aug; 208:1571-1577. (Cited by Faculty 1000)
11、Zhao J#, Zhao J, Perlman S*. T cell responses are required for protection from clinical disease and for virus clearance in severe acute respiratory syndrome coronavirus-infected mice. J Virol. 2010 Sep;84:9318-9325.
12、Zhao J#, Zhao J, Van Rooijen N, Perlman S*. Evasion by stealth: inefficient immune activation underlies poor T cell response and severe disease in SARS-CoV-infected mice. PLoS Pathog. 2009 Oct; 5:e1000636. (Cited by Faculty 1000)
13、Zhao J#, Zhao J, Perlman S*. De novo recruitment of antigen-experienced and naive T cells contributes to the long-term maintenance of antiviral T cell populations in the persistently infected central nervous system. J Immunol. 2009 Oct; 183:5163-5170.
14、.Zhao J#, Falcón A#, Zhou H, Netland J, Enjuanes L, Pérez Breña P, Perlman S*. Severe acute respiratory syndrome coronavirus protein 6 is required for optimal replication. J Virol. 2009 Mar; 83:2368-2373.
15、Zhao J#, Huang Q#, Wang W, Zhang Y, Lv P, Gao XM*. Identification and characterization of dominant helper T-cell epitopes in the nucleocapsid protein of severe acute respiratory syndrome coronavirus. J Virol.2007, June; 81:6079-6088.
获奖及个人荣誉:
1、2016年,获中华医学会高影响力呼吸学术论文奖;
2、共青团广州市委员会《广州市青年工匠奖》;
3、《广州市高层次卫生人才》医学重点人才;
联系方式:

Email: zhaojincun@gird.cn