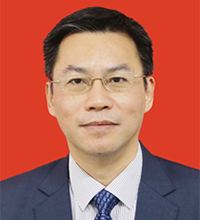 刘健雄
研究工作:
承担国家科技重大专项子课题3项(经费200余万元),省级科技计划项目2项,市级科技计划项目1项。在国内外核心期刊发表文章二十余篇。
科研项目:
1、国家艾滋病和病毒性肝炎等重大传染病防治项目(2018ZX10731301-003-002):结核病新型疫苗研究
2、国家艾滋病和病毒性肝炎等重大传染病防治项目(2018ZX10715004-002-017):结核病发生发展的病因流行病学研究
代表性学术论文:
1、lius Mugweru, Jianxiong Liu, Gaelle Makafe, Gift Chiwala,Bangxing Wang, Changwei Wang,Xinjie Li, Yaoju Tan, Wing Wai Yew, Shouyong Tan,Tianyu Zhang Dovepress,Infection and Drug Resistance. 2018:11 891–894.
2、Yichuan Gan, Cong Wang, Yimin Fang, Yanan Yao, Xiaoxin Tu, Jiao Wang,Xi Huang, Yaoju Tan, Kouxing Zhang, Jianxiong Liu, Xiaomin Lai.Scientific REPOrTs.2018,8(1):9903
3、Chiranjibi Chhotaray , Yaoju Tan , Julius Mugweru , Md Mahmudul Islam ,H.M. Adnan Hameed , Shuai Wang , Zhili Lu , Changwei Wang , Xinjie Li ,Shouyong Tan , Jianxiong Liu , Tianyu Zhang. Journal of Genetics and Genomics. 2018,(6): 281-297.
4、刘健雄,刘志辉,马志明,谢贝,薛宗锡,高健齐,游佩涛,邵峥,实用医学杂志,2013,29(19):3152-3154.
获奖及个人荣誉:
1、第五届广州市医师奖

2、中国防痨协会科学技术奖三等奖
联系方式:
Email: ljxer64@qq.com