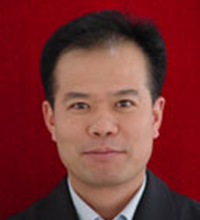 谭耀驹
职务:
医学检验部主任
研究方向:
结核病实验诊断和基础研究
研究工作:
承担中盖基金项目,国家科技重大专项等子课题3项,广州市科技项目1项。在国内外核心期刊发表文章二十余篇。
科研项目:
1、"十三五"国家科技重大专项"艾滋病和病毒性肝炎等重大传染病防治"中《结核病多重组合诊断技术的多中心评估》课题
代表性学术论文:
1、Yaoju Tan, Zuqiong Hu, Yanling Zhao, etal.the beginning of the ropB gene in addition to the rifampin resistance determination region might be needed for identifying refampin/rifabutin cross-resistance in multidrug-resistant mycobacterium tuberculosis isolates from southern china. Journal of Clinical Microbiology,2012,50(1):81-83.
2、Yaoju Tan, Zuqiong Hu, Tianyu Zhang, etal. Role of prcA and rpsA Gene Sequencing in Diagnosis of Pyrazinamide Resistance in Mycobacterium tuberculosis Isolates from Southern China. Journal of Clinical Microbiology.2014,52(1):291-297.
3、Yaoju Tan. Efficient Construction of Unmarked Recombinant Mycobacteria Using an Improved System. Journal of Microbiological Methods.2014,103:29-36.
4、Yaoju Tan, Shouyong Tan, Tianyu Zhang,etal. Pyrazinamide resistance in Mycobacterium tuberculosis: Review and update. Adv Med Sci. 2015 ,61(1):63-71.
5、Yaoju Tan, etal. Evaluation of the MTBDRplus assay for detecting of multidrug resistance among pulmonary tuberculosis patients in China. Scientific Reports. 2017,7(1): 3364.
6、Gaëlle Guiewi Makafe, Yuanyuan Cao, Yaoju Tan, Tianyu Zhang, etal. Oxazolidinone Resistance in Mycobacterium tuberculosis: What is the Role of Cys154Arg Mutation in the Ribosomal Protein L3? antimicrobial agents and chemotherapy. Accepted Manuscript Posted Online 7 March 2016
7、Yu Pang1, Haiyan Dong, Yaoju Tan, Yanlin Zhao,etal. Rapid diagnosis of MDR and XDR tuberculosis with the MeltPro TB assay in China. Scientific Reports. 2016,6: 25330.
8、Yaoju Tan, Biyi Su, Huiwen Zheng, etal. Molecular Characterization of Prothionamide-Resistant Mycobacterium tuberculosis Isolates in Southern China. Frontiers in Microbiology. 2017, 8:2358.
9、谭耀驹,中华医学会结核病学分会非结核分枝杆菌病实验室诊断专家共识编写组.非结核分枝杆菌病实验室诊断专家共识.中华结核和呼吸杂志,2016,39(6):438-443.
学术任职:
1、中国防痨协会 副主任委员

2、中华医学会结核病学分会临床检验委员会 主任委员
3、中华医学会结核病学分会基础学组 副主任委员
4、结核病医院联盟检验工作组 副主任委员

联系方式:
Email: gzchtan@163.com