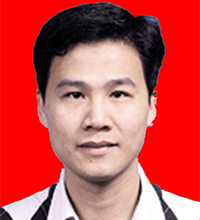 冯杜
研究方向:
1、自噬等细胞器功能异常与疾病发生的关系研究
2、线粒体生物学研究
科研项目:
1、国家自然科学基金重大研究计划(培育项目)"细胞器膜蛋白ATP9A基因突变导致人遗传性智力障碍的作用机制研究",项目编号:91754115,经费:70万,项目主持人(排名1)起 止 时 间:2018年1月-2020年12月
2、项 目 名 称:国家自然科学基金面上项目"AMPK与MFN2相互作用及其生物学功能",项目编号:31771531,经费:61万元,项目主持人(排名1),起止时间:2018年01月-2021年12月
3、国家自然科学基金青年基金"自噬关键激酶ULK1 及其新底物FUNDC1 共同调节线粒体自噬的机制研究" ,项目编号:31401182,经费:25 万元,项目主持人(排名1);起 止 时 间:2015年1月-2017年12月
4、广东省引进紧缺拔尖"扬帆计划"人才项目,广东省委组织部,项目编号:4YF14007G,经费:100 万元,项目主持人(排名1);起 止 时 间:2015 年1 月-2017 年12 月
5、广东省科技计划项目:"灵长类动物脊髓损伤模型制备与评价体系的建立",广东省科技厅,项目编号:2017B090901051,经费:100万元,项目主持人(排名1);起止时间:2012年1月-2019年12月
代表性学术论文:
1、Liu L#, Feng D# Chen G#, Chen M, Zheng Q, Song P, Ma Q, Zhu C, Wang R, Qi W, Huang L, Xue P, Li B, Wang X, Jin H, Wang J, Yang F, Liu P, Zhu Y, Sui SF, Chen Q*. Mitochondrial outer membrane protein FUNDC1 mediates hypoxia-induced mitochondrial autophagy in mammalian cells.
2、Wu W, Lin C, Wu K, Jiang L, Wang X, Li W, Zhuang H, Zhang X, Chen H, Li S, Yang Y, Lu Y, Wang J, Zhu R, Zhang L, Sui S, Tan N, Zhao B*, Zhang J*, Li L*, Feng D*. FUNDC1 regulates mitochondrial dynamics at the ER-mitochondrial contact site under hypoxic conditions.
3、Wu W#, Tian W#, Hu Z, Chen G, Huang L, Li W, Zhang X, Xue P, Zhou C, Liu L, Zhu Y, Zhang X, Li L, Zhang L, Sui S, Zhao B*, Feng D*. ULK1 translocates to mitochondria and phosphorylates FUNDC1 to regulate mitophagy.
4、Wu W, Li W, Chen H, Jiang L*, Zhu RZ*, Feng D*. FUNDC1 is a novel Mitochondrial-Associated-Membrane (MAM) protein required for hypoxia-induced mitochondrial fission and mitophagy.
5、Li W#, Zhang X#, Zhuang H#, Chen HG, Chen Y, Tian W, Wu W, Li Y, Wang S, Zhang L, Chen Y, Li L, Zhao B, Sui S, Hu Z*, Feng D*. MicroRNA-137 is a Novel Hypoxia-responsive MicroRNA that Inhibits Mitophagy via Regulation of Two Mitophagy Receptors FUNDC1 and NIX.
6、Zhao YG, Chen Y, Miao G, Zhao H, Qu W, Li D, Wang Z, Liu N, Li L, Chen S, Liu P, Feng D, Zhang H*. The ER-Localized Transmembrane Protein EPG-3/VMP1 Regulates SERCA Activity to Control ER-Isolation Membrane Contacts for Autophagosome Formation.
学术任职:
1、Advances in Cellular and Molecular Otolaryngology 杂志编委会成员
2、Cell Stress 杂志编委会成员
3、担任Autophagy,EMBO J,JBC等20余个权威期刊的审稿人。

联系方式:
Email: feng_du@foxmail.com