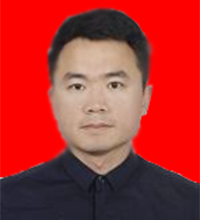 郭伟圣
研究工作:
1、反向荧光增强肉眼可辨家用肿瘤诊断试纸条的研发
2、基于CuInS量子点的多功能纳米探针及其肿瘤医学影像诊断应用
科研项目:
1、"广医大高水平大学建设人才项目 ",2018.08- 2023.07 ,广州医科大学(B185006014027 )
2、"乳腺癌靶向纳米药物的可控构建及其荧光/光声可视化代谢分布研究",2017.01~2019.12,国家自然科学基金青年项目(81601603)
3、"Dual-modal MRI/SPECT Imaging Agents for Quantitative Analysis of Acidic Tumor Microenvironment",2017.01~2019.12,中科院国际合作重点项目—中伊丝路科学基金项目(121D11KYSB20160066)
4、"pH响应型碳化铁纳米材料增强青蒿素抗肿瘤疗效研究",2016.07~2017.07,中科院重点实验室开放课题(NSKF201607)
5、"高灵敏电化学免疫传感器构建及前列腺癌检测研究",2017.01~2017.12,北京高等学校高水平人才交叉培养"实培计划"项目
6、"反向荧光增强肉眼可辨家用肿瘤诊断试纸条的研发",2017.08~2019.07,嘉兴市"秀湖双百"创业计划
代表性学术论文:
1、Jing Chen, Lu Liu, Seyed Mohammad Motevalli, Xiaoli Wu, Xiao-Hong Yang, Xianlei Li, Lu Han, Andrea Magrini, Jin Chang,* Massimo Bottini, Weisheng Guo,*and Xing-Jie Liang*. Light-Triggered Retention and Cascaded Therapy of Albumin-Based Theranostic Nanomedicines to Alleviate Tumor Adaptive Treatment Tolerance, Advanced Functional Materials, Just Accepted.
2、Guoxian Lv,# Weisheng Guo,#,* Wei Zhang, Tingbin Zhang, Shuyi Li, Shizhu Chen, Ahmed Shaker Eltahan, Dongliang Wang, Yuqing Wang, Jinchao Zhang, Jin Chang,* and Xing-Jie Liang*. Near-Infrared Emission CuInS/ZnS Quantum Dots: All-in-One Theranostic Nanomedicines With Intrinsic Fluorescence/Photoacoustic Imaging for Tumor Phototherapy, ACS Nano, 2016, 10(10): 9637.
3、Weisheng Guo, Xiaolian Sun,*Orit Jacobson, Xuefeng Yan, Kyunghyun Min, Avinash Srivatsan, Gang Niu, Dale O Kiesewetter, Jin Chang,*and Xiaoyuan Chen*. Intrinsically radioactive [64Cu] CuInS/ZnS quantum dots for PET and optical imaging: Improved radiochemical stability and controllable Cerenkov luminescence,ACS Nano, 2015, 9(1): 488-495.
4、Weisheng Guo,#Shaobo Zhang,#Jie Wei, Chan Li, Xing-Jie Liang,*and Meizhen Yin*. Terrylenediimide-Based Intrinsic Theranostic Nanomedicines with High Photothermal Conversion Efficiency for Photoacoustic Imaging-Guided Cancer Therapy, ACS Nano, 2017, DOI: 10.1021/acsnano.6b08720.
获奖及个人荣誉:
1、美国国家关节炎研究基金会2017年度会议基金,美国关节炎协会,2017.5

2、嘉兴市"精英引领计划"创新人才, 嘉兴市科委,2017.11
3、嘉兴市"南湖百杰暨青年菁英"荣誉称号,嘉兴市科技局,2017.12
4、天津市科学技术奖一等奖(排名第七),天津科委,2018.9
5、博士研究生国家奖学金,教育部,2013.12
联系方式:
Email: tjuguoweisheng@126.com