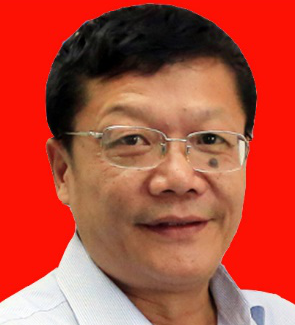 刘世明
职务:
广州医科大学附属第二医院院长


职称:
二级教授、主任医师
研究工作:
擅长心血管疾病的介入性诊治,特别是心律失常的介入治疗,如心脏起搏及快速性心律失常的射频消融治疗。以糖尿病、冠心病等血管病变、心血管重构为主要研究方向,开展了多方面的基础与临床研究。
研究方向:
长期从事医疗、教学及科研工作,对心血管疾病的诊断、治疗具有丰富的实际工作经验,擅长心血管疾病危重病诊治及心血管疾病的介入治疗。结合临床开展心血管疾病的基础研究,如糖尿病血管病变、心肌梗死后血管新生等。
科研项目:
1、M1型巨噬细胞来源的外泌体抑制心肌梗死后血管新生、心肌再生的机制(81873474)国家自然科学基金面上项目(57万)2019
2、内皮祖细胞及内皮细胞膜微囊泡在糖尿病血管病变中的作用及机制研究(81570259)国家自然科学基金面上项目(57万)2016
3、Mir-30a调控的自噬在压力超负荷心脏肥厚中的作用(2012C230)广州市属高校科研项目(8万元)2012
4、城市社区心脑血管病的综合干预与诊治(2012Y2-00027)广州市科技局重大民生攻关专项(100万元)2012
5、PPARα激动剂干预动脉粥样硬化机制研究及 RAGE 在其中的作用(S2011020002143)广东省自然科学基金重点项目(30万元)2011
6、冠心病发病及预后与基因多态性关联研究(2010J-E161)广州市科技支撑项目(15万)2010
代表性学术论文:
1、Li J, Li SH, Wu J, Weisel RD, Yao A, Stanford WL, Liu SM*(Corresponding author), Li RK. Young Bone Marrow Sca-1 Cells Rejuvenate the Aged Heart by Promoting Epithelial-to-Mesenchymal Transition. Theranostics. 2018 Feb 12;8(7):1766-1781.
2、Lin X, Cheng C, Zhong J, Liu B, Luo C, Ou W, Mo P, Huang Q, Liu SM*(Corresponding author). Resveratrol inhibits angiotensin II induced proliferation of A7r5 cells and decreases neointimal hyperplasia by inhibiting the CaMKII HDAC4 signaling pathway. Mol Med Rep. 2018 Jul;18(1):1007-1014.
3、Hu M, Zhang Z, Liu B, Zhang S, Chai R, Chen X, Kong T, Zhang F, Zhang J, Liu S*(Corresponding author), Liu N. Deubiquitinase Inhibitor Auranofin Attenuated Cardiac Hypertrophy by Blocking NF-κB Activation. Cell Physiol Biochem. 2018;45(6):2421-2430.
4、Hu M, Guo G, Huang Q, Cheng C, Xu R, Li A, Liu N, Liu S*(Corresponding author). The harsh microenvironment in infarcted heart accelerates transplanted bone marrow mesenchymal stem cells injury: the role of injured cardiomyocytes-derived exosomes. Cell Death Dis. 2018 Mar 2;9(3):357.
5、Huang Z, Fang W, Liu W, Wang L, Liu B, Liu S, Liu S. Aspirin induces Beclin-1-dependent autophagy of human hepatocellular carcinoma cell. Eur J Pharmacol. 2018 Mar 15;823:58-64.
6、Xiong Y, Wang L, Mo P, Huang G, Li A, Chai R, Lin X, Zhong Y, Liu B, Ou W, Liu B, Liu S*(Corresponding author). Association between HLA-DQB1 alleles and susceptibility to coronary artery disease in Southern Han Chinese. Hum Immunol. 2017 Sep;78(9):540-546.
获奖及个人荣誉:
1、全国"优秀医院院长"称号

2、广东省医学领军人才(第一批)
3、第七届广东省教学成果奖一等奖
4、广东省科学技术奖二等奖
5、广东省科学技术奖三等奖
联系方式:
Email: liushiming@gzhmu.edu.cn