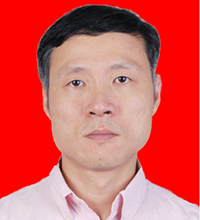 刘劲松
研究工作:
1、蛋白质分拣与转运以及降解的结构生物学研究
2、分泌型磷脂酶A2(sPLA2)的结构生物学研究
3、核受体的结构生物学研究
科研项目:
1、国家重点研发计划(2017YFA0504104):新型表观遗传调控蛋白因子和机器的结构与功能研究
2、国家自然科学基金委员会面上项目(31770817):FXR/RXR异二聚体调控下游信号通路机制的结构生物学研究
3、国家自然科学基金委员会面上项目(31500638):SNX10/SNX11调节内体溶酶体形态机理的结构生物学研究
4、广东省自然科学基金研究团队(2015A030312017):分泌型磷脂酶A2 Group IIE (sPLA2G2E)在动脉粥样硬化发生中的分子机制研究
代表性学术论文:
1、Wang N, Zou Q, Xu J, Zhang J, Liu J*. Ligand binding and heterodimerization with retinoid X receptor α (RXRα) induce farnesoid X receptor (FXR) conformational changes affecting co-activator binding. J Biol Chem 2018 Oct 1. Epub
2、Xu T, Zhou CZ, Xiao J*, Liu J*. Unique Conformation in a Natural Interruption Sequence of Type XIX Collagen Revealed by Its High-Resolution Crystal Structure. Biochemistry 2018, 57(7): 1087-1095.
3、Xu T, Xie C, Yao D, Zhou CZ, Liu J*. Crystal structures of Aflatoxin-oxidase from Armillariella tabescens reveal a dual activity enzyme. Biochem Biophys Res Commun 2017, 494(3-4): 621-625.
4、Xu J, Zhang L, Ye Y, Shan Y, Wan C, Wang J, Pei D, Shu X*, Liu J*. SNX16 Regulates the Recycling of E-Cadherin through a Unique Mechanism of Coordinated Membrane and Cargo Binding. Structure 2017, 25(8): 1251-1263 e1255.
获奖及个人荣誉:
1、2008年中国科学院"百人计划"入选者
联系方式:
Email: liu_jinsong@gibh.ac.cn