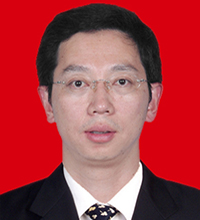 陈凌
研究工作:
1、呼吸道传染病及疫苗研究
2、生物药物的研发
研究方向:
研究领域实验室主要研究方向为疫苗与大分子药物研发,详细分为实验室主要研究方向为传染性疾病的研究,包括流感病毒、流感疫苗、新发突发传染病疫苗及抗体等几大方向。
科研项目:
1、肺巨噬细胞在流感病毒感染后继发革兰氏阴性菌感染的作用与机制研究,主持,国家级,2015-01--2017-12
2、磷脂酶sPLA2G2E缺失导致动脉粥样硬化新机制的研究,主持,国家级,2015-01--2018-12
3、应对新发/突发呼吸系统病毒传染性疾病,主持,市地级,2014-01--2016-12
4、广州市协同创新重大专项子专题"呼吸道新发突发及重大传染病综合防诊治",主持,市地级,2014-01--2017-12
5、H7N9猴血清制备和猴抗体研发,参与,专项级,2013-07--2016-12
代表性学术论文:
1、Pan W, Dong Z, Feng L, Meng W, Li F, Niu X, Li, C, Luo Q, Li Z, Sun C, *Chen L.Visualizing Influenza Virus Infection in Living Mice. Nature Communications.4;2369
2、Pan, WQ ,Xie, HJ ,Li, XB ,Guan, WD ,Chen, PH ,Li, CF,Zhong, NS, Huang, JC, Chen, L.Patient-derived avian influenza A (H5N6) virus is highly pathogenic in mice but can be effectively treated by anti-influenza polyclonal antibodies. Emerg Microbes Infec. 2018, 7(1):107.
3、Feng, YP , Li, CF , Hu, PY,Wang, Q ,Zheng, XH , Zhao, YK ,Feng, LQ,Chen, L .An adenovirus serotype 2 vectored ebolavirus vaccine generates robust antibody and cell-mediated immune responses in mice and rhesus macaques. Emerg Microbes Infec. 2018, 7(1):101.
4、Zhang, YL ,Feng, Y ,Li, L , Ye, XM ,Wang, JL ,Zhong, NS ,Chen, L ,Feng, LQ ,Immunization with an adenovirus-vectored TB vaccine containing Ag85A-Mtb32 effectively alleviates allergic asthma . J Mol Med (Berl). 2018,96: 249-263.
获奖及个人荣誉:
1、The Lilly Asian Scientific Excellence Award,一等奖,其他级,2007

2、广东省人民政府授予"南粤友谊奖",一等奖,省级,2005
3、默克公司艾滋病疫苗化合物研究杰出贡献奖,一等奖,专项级,2001
4、美国癌症研究学会颁授的葛兰素-威尔康癌症临床研究学者奖,一等奖,其他级,1996
5、美国胃肠道疾病学会颁发的优秀学生奖,一等奖,其他级,1992
联系方式:
Email: chen_ling@gibh.ac.cn