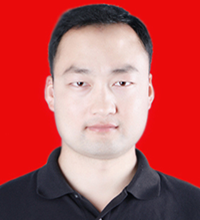 王金恒
研究工作:
研究骨髓或者肺癌微环境中外泌体对肿瘤微环境的调控和改造作用,以及对多发性骨髓瘤及肺癌发生发展的支持作用;同时也将利用改造的外泌体作为抗癌药物载体来靶向癌细胞;此外也将探索外泌体在肿瘤免疫以及抗肿瘤免疫中的作用。
研究方向:
外泌体在肿瘤发生发展和耐药中的作用以及肿瘤免疫治疗
科研项目:
国家自然科学基金青年科学基金项目(81700203):骨髓基质细胞外泌体(exosomes)诱导多发性骨髓瘤细胞耐药的机制研究
代表性学术论文:
1、Wang J#, Zheng Y#, Zhao M. Exosome-based cancer therapy: implication for targeting cancer stem cells. Frontiers in Pharmacology. 2017, 12;7:533
2、De Veirman K#, Wang J#, Xu S, Leleu X, Himpe E, Maes K, De Bruyne E, Van Valckenborgh E, Vanderkerken K, Menu E, Van Riet I. Induction of miR-146a by multiple myeloma cells in mesenchymal stromal cells stimulates their pro-tumoral activity. Cancer Letters. 2016,10;377(1):17-24. (#共同第一作者)
3、Wang J, De Veirman K, Faict S, Frassanito MA, Ribatti D, Vacca A, Menu E. Multiple myeloma exosomes establish a favorable bone marrow microenvironment with enhanced angiogenesis and immunosuppression. Journal of Pathology. 2016, 239(2):162-73.
4、Wang J, Hendrix A, Hernot S, Lemaire M, De Bruyne E, Van Valckenborgh E, Lahoutte T, De Wever O, Vanderkerken K, Menu E. Bone marrow stromal cell-derived exosomes as communicators in drug resistance in multiple myeloma cells. Blood. 2014;124(4):555-566.
5、Wang J, Niu Z, Shi Y, Gao C, Wang X, Han J, Li J, Gao Z, Zhu X, Song X, Qin Z, Wang H. Bcl-3, induced by Tax and HTLV-1, inhibits NF-kappaB activation and promotes autophagy. Cellular Signalling. 2013;25(12):2797-2804.
联系方式:
Email: wangjh89@gzhmu.edu.cn